Sara had a lot of animal experience prior to getting accepted into 2 colleges and choosing to go to WSU College of Veterinary Medicine. Having a lot of diversified animal experience will set you apart from the rest when applying for vet school.
What are the WSU vet school requirements?
The WSU vet school requirements:
As of now, the GRE is a WSu vet school requirement.

Some of the prerequisite courses are biochemistry, organic chemistry, biology, statistics, and more.
WSU would like applicants to have at least 250-500 veterinary clinic hours before applying
These are just a few of the WSU vet school requirements. The book below goes over the WSU veterinary school requirements in more detail.
*Note to reader: there might be affiliate links and if you buy Magoosh or anything else through the links provided (at no extra cost to you) you will be helping to keep this site running.*
Check out this book: Veterinary Medical School Admission Requirements (VMSAR) to help you navigate all of the requirements for each college.
Name, veterinary school attended, and year that you started.
Sara Glader, Washington State University, (WSU College of Veterinary Medicine) 2016
What was your major in undergraduate college?
A couple, actually. Animal Production and Agricultural Engineering, but I graduated with a pre-veterinary degree.
At what age did you first apply to vet school?
24
How many schools did you apply to?
4
Dr. Wilkinson also went to WSU but through the WIMU vet school program.
How many application cycles did you apply to, before being accepted?
1
How many schools invited you for an interview?
3, one being WSU College of Veterinary Medicine.
How many of those gave you an acceptance letter?
2 (plus one waitlist)
Do you have any advice on handling the WSU vet program interview questions?
The most challenging questions for me were the ones where I had to elaborate on why I had done something. I suggest researching the types of questions that each university asks and preparing for your interview using them. For example, Iowa State vet med University asked behavioral questions while WSU asked more basic job-interview type questions.
What was your GPA (in undergraduate)?
Around 3.5.
What was your GRE score?
Quantitative – 152
Verbal – 158
Analytical Writing – 5.0
Did you attend grad school?
Nope.
It's hard to acquire veterinary experience hours with no prior experience in the field. Tell us about your large and small animal experience prior to applying to veterinary school?
I had a lot of animal experience prior to applying to vet school. I had done about 10 years of 4H, which included serving as a 4H leader. I also spent 13 years raising Nigerian Dwarf goats and had owned horses my entire life. One thing I suggest to people interested in applying to vet school is to try to get as much animal experience as possible.
Vet schools really appreciate it when you know a little bit about animals. Plus, they will teach you everything you need to know about problems and how to fix them, but true animal sense and knowing what is normal takes years to learn. Spend your time before vet school getting used to what is normal for the species you want to work with – and the other species you don't think you want to work with.
How many extracurricular activities did you list on your application?
A lot. Not sure on a number!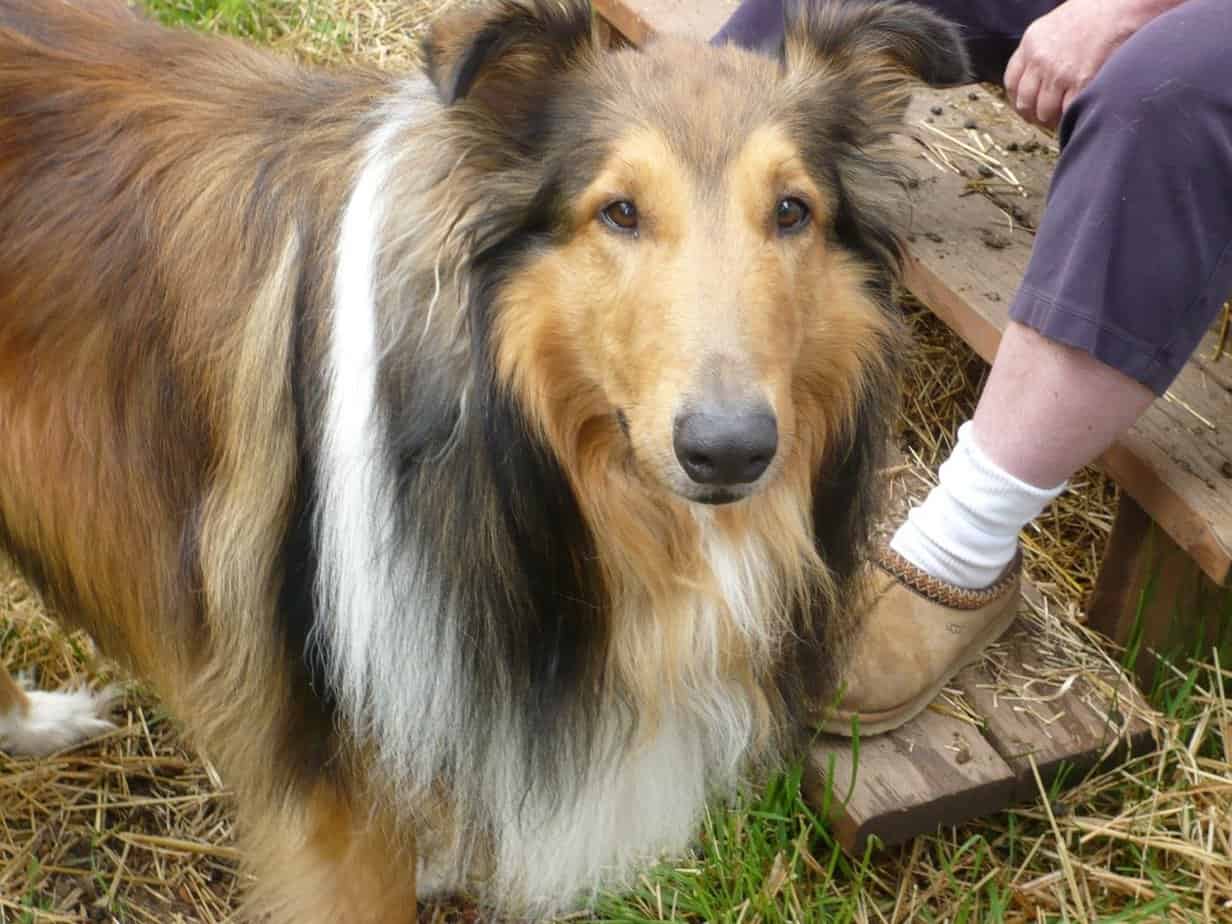 What types of paying jobs did you have before going to WSU College of Veterinary Medicine?
Barista, other food service jobs, MCA at Sears, custodian, file clerk at a mining company, herd manager of a dairy goat herd, herd manager of a Suffolk sheep flock.
How many people read your personal statement before submitting it?
2
Did you volunteer? If so, where?
I volunteered at a mixed animal practice in the town I grew up in. It was a unique experience since the clinic is very far away from where I live now, but it is the sort of practice that I would like to end up in. The learning experiences there have been priceless because they have let me get exposed to veterinary medicine as well as vet med in a rural area and what goes into owning a veterinary practice.
When did you decide to become a vet?
I officially decided to become a vet about the time I was finishing up my time at my undergraduate university. Like any other child, I had sort of thought about it growing up, but I had not seriously considered it as a career option.
Did you interview any vets before starting the application process? If so how did you approach them?
I asked a lot of questions of the two vets I worked with/shadowed at my home clinic. One of them was a relatively recent graduate from WSU, so she could give me insight into how the program was run, etc. I talked a lot with the other vet as well, since he has been in practice for close to 20 years and has some pretty amazing stories to tell about veterinary medicine and a lot of insight into life as a veterinarian.
Were you a member of any clubs at your undergraduate college?
No.
Doctor of Veterinary Medicine DVM Veterinarian & Vet Tech Pullover Hoodie
Gear for vets, doctors, certified, licensed, or registered veterinarian techs, physicians working in veterinary medicine in clinics, hospitals, or vet school.
Apparel for a Surgical Tech, Anesthetist, Dental Tech, Nutrition Tech, Zoo Vet Tech, or Equine Vet working on horse on farms or in clinics.
8.5 oz, Classic fit, Twill-taped neck
Did you join student clubs/orgs in your DVM program at WSU? If so, which ones? Are they helpful?
Yep! AAEP, AABP, AASRP, AASP, AVMA, Shelter Med Club, Agricultural Animal Club. All of them are very helpful. I highly suggest applying to the professional organizations as a student member, as well, because they give you learning opportunities, scholarships, and you start building your professional resume.
Did you apply for the WSU vet program after, or during your Bachelor's education?
After. I knew right when I was finishing my bachelors that I wanted to apply, but I needed time to get all the info for the application in order. Rather than rushing through the application in one summer, I took a bit of time off, worked with veterinarians, and then applied during the next cycle.
Prior to getting into the WSU vet program, who gave you your letters of recommendation? Did you know them well?
The two veterinarians I worked with, my academic advisor, and a personal mentor/business partner of mine. The mentor has known me all my life and is basically part of my family, so she knows me very well. I spent a summer working with both veterinarians, so they knew me well by the time that they wrote my letters of recommendation. My academic advisor and I had more of a professional relationship, but he had known me for close to four years when I asked him for a letter of recommendation.
Did you find the application process stressful? Why or why not?
I don't think there is any way to not have the application process be stressful. The hardest parts for me were the interviews.
Do you have any advice for students, once accepted?
Some of the best advice I got was from my 4th Year roommate. Don't forget to have fun and take care of yourself. You need to work hard, but you cannot forget to have a work/school-life balance.
Any study tips?
Find what is effective for you and for that class. If it doesn't work, don't be afraid to change your study methods. Also, the methods you used in undergrad might not work in vet school – don't panic about that. If you have to use anatomy flashcards then do it, just find what works for you.
As a student, did you have to take out loans for your education at WSU? If so, are you concerned about the amount of debt you will have after graduation?
I was fortunate enough to not need to take out loans for my undergraduate degree. But, I have taken out loans for vet school and the amount does concern me. If you're not concerned about the amount of money required to go to vet school, you might not have a pulse.
My opinion on it is that I have made peace with the fact that I will graduate with a lot of debt. My goals in vet school are to minimize the amount of debt I will have by reducing living costs, working, applying for scholarships/grants, and paying interest on my loans as I go. After graduation, I want to find a position that pays a decent enough wage in order to pay off my loans within 10 years. I think the most important thing is to just have a plan and have some financial sense.
Do you have any last words of wisdom?
Take every opportunity you can to get experience outside of school, both before and after getting into vet school. Having extra-curricular and life experiences make you interesting and attractive to vet schools. Externships while in vet school give you amazing learning opportunities and chances to apply what you have learned.
How can people find you?
Please check out some of our other inspiring interviews, like Dr. Sweitzer's story and how he applied 3x before getting accepted to UC Davis.