You must get a GRE whiteboard if you plan on taking the GRE at home. Taking the GRE at home is becoming the new standard since the COVID 19 pandemic hit worldwide.
It is now possible for anyone to take the GRE at home, according to the official website of the Educational Testing Service.
Despite this, taking the GRE at home and a test center does have some differences. You will not use scratch paper when you take the GRE at home. Instead, you will use a GRE whiteboard.
A GRE whiteboard is a dry erase board that will erase anything you write on it in front of the camera.
A proctor will interact with you via a chat box and sometimes through your speaker. The proctor will make sure you are alone in the room, and they will be monitoring you during the test.
You must have a quiet room to sit alone to take the test. You cannot take the at-home GRE test in a library, coffee shop, park, or other public places. There are many strategies for getting a good score on the GRE like skipping questions and knowing that there is no GRE penalty for guessing.
What is the Proper GRE Whiteboard Size?
The ETS website says you need "One small desktop whiteboard with an erasable marker". There is no GRE whiteboard size requirement. If your desk is tiny, then get a small one; however, if you have a more oversized desk, then, by all means, get a giant GRE whiteboard.
Since there is no specific GRE whiteboard size, just pick one that fits your desk and feels comfortable writing. When working out GRE solutions, you will be writing fast, so make sure the dry erase marker and whiteboard are comfortable.
The Best GRE Whiteboards for the At Home GRE Test
#1 Mr. Pen Whiteboard for GRE 14" x 11"
We like how this dry erase board is big enough but not too big to take up too much room and cramp your desk. Feeling comfortable is essential when you take your GRE at home.
Practice working out some problems on the dry erase board before test day. Since the materials feel cheap, this is great for using the GRE but not good for much else. It doesn't come with an eraser; however, you can easily use an old sock or a magic eraser.
#2 Small Dry Erase White Board (comes with erasers) 14.1 inch x 10.1 inch.
You can stand it up or lay it flat for the at-home GRE with this dry erase board. So you can have it upright on your desk if that's easier for you. I prefer to have the dry erase board flat on the desk to write on it like paper. This GRE whiteboard is the same size as our #1 pick – 14.1-inch x 10.1 inches.
We also like how this one is double-sided so that you can work through more problems. However, the GRE proctor may make you erase it before using the other side.
#3 Dry Erase Lapboards, HERKKA 32 Pack Double Sided 9 inch x 12.5 inch
These are great because you can use these to simulate the actual test day when taking your free GRE practice quiz. We like how flat these are with no raised rims around the sides; it makes it comfortable to lay your wrist on it and write. These are a little smaller than the other two on our list; however, if you can work through your problems on this smaller GRE whiteboard, then you'll have more space on your desk.
Having a 9-inch x 12.5 inch GRE whiteboard might be helpful. Figuring out the Best GRE whiteboard size for your needs is essential. If you would like to use this for more than just the GRE, it's a good investment. We have one complaint about this GRE whiteboard: the marker leaves a mark if you don't erase it properly.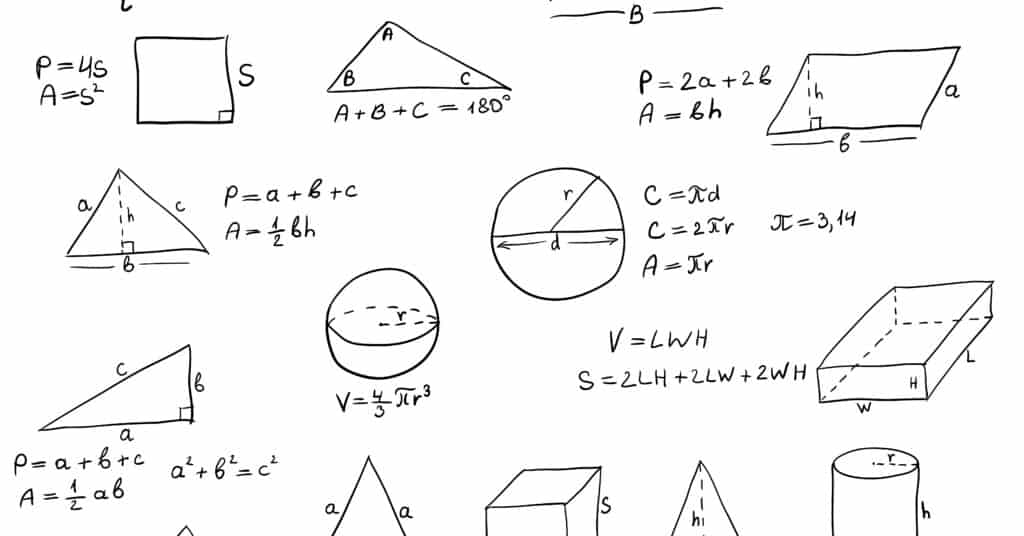 On the GRE, Can You Use Scratch Paper at Home?
You cannot use regular scratch paper on the at-home GRE. However, you can use a small whiteboard, or some proctors may let you use paper with a transparent sheet protector.
What is the GRE At-Home Experience Like?
You will need a desktop or laptop computer with a Mac or Windows operating system for this GRE test. You will need to use the Chrome or Firefox browser.
Next, you will download the ETS Secure Test Browser, which you will use to take your test. Then you will run the ProctorU Equipment Check.
Make sure your computer has a working microphone (internal or external), a camera (internal or external), and a speaker (internal or external).
Figuring out how much you should study for the GRE is important. It will vary amongst different individuals.
What is a Paper with a Transparent Sheet Protector?
A paper with a transparent sheet protector is a laminated paper that you can write on and erase. The Manhattan Prep GMAT yellow paper with the transparent sheet protector is what many students use for the GRE, GMAT, MCAT, and SAT.
Is It Possible To Use A Dry Erase Marker On A Sheet Protector?
Yes, you can use a dry erase marker on a sheet protector. It is a way of making a homemade whiteboard. All you do is take a white piece of paper and put it inside a sheet protector. Next, use some dry erase markers on the sheet protector. You can use any material, like old rags, socks, or felt, like an eraser.
Final Thoughts for "What is the Best GRE Whiteboard Size?"
When people study for the GRE, they usually envision taking it on a computer at a testing center. However, if you'll be taking your test at home, make sure you have a GRE whiteboard handy! It's what ETS wants you to use instead of scratch paper.
Of course, not all whiteboards are created equal, so it's essential that you choose one with features that best suit your needs. With these three options to choose from, we're confident that any student can find what they need to prepare effectively for their exam day.